I feel like every year I struggle with what my little farm girl and now boy really need for Christmas. This gift guide is more for the little farm kids in your life.
We try not to overdue it because we live in a small home and don't need the toys and stuff so I try to be practical. We also try to teach our kids the true meaning of Christmas so we don't focus solely on Santa and instead share the Christmas Story of Jesus and his birth. Here are a few of our favorites for our own farm kids and a few things I plan to buy as they get older! I hope these ideas help if you have a farm kid to buy for.
Who can go wrong with a Christmas movie with a brown cow in it?!?! Annabelle's Wish is a favorite of mine! Now this movie isn't one of those that is 100% farm accurate but it is much better protrayed then the one where the bull has an udder! I have loved this movie since I was 10 and movie came out and I still love it today. I bought it this year for my children and we have watched it 5 times already! Buy it here http://amzn.to/2Aqs35K (affiliate link).
Now if you have water loving child like our first and now second, your child needs a pair of these! Udder Tech makes many great dairy farm clothing and accessories and we love these Waterproof Children's Bibbed Overalls. Dairy farm or no dairy farm these are great to slide over good clothes when we are at the barn or they are the perfect thing for Nora's water battles with one of our employees. She stays dry as long as just the bibs are hit! Maybe I should get her the matching Jacket. Landon is getting his own pair under the tree this year, we did try them on to make sure they fit this week when they arrived. Don't worry he won't remember! 😉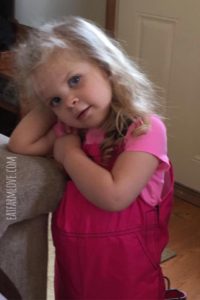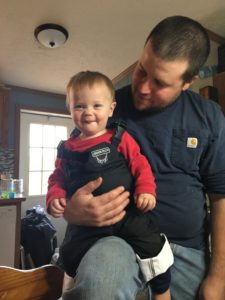 To go along with the bibs, I bought Nora a pair of gloves similar to these last year and they were great because she could still feed grain while I was working with the calves in the winter and her hands didn't get cold.

Do you remember all the stir last year that Barbie Careers Farmer Doll and Barbie Careers Farm Vet Doll got? You better believe those are on Nora's wishlist in a few years when we are ready for Barbie! And for Landon we will be finding a Livestock Truck and Trailer Set or a Milk Truck. Nora will love the trucks too and Landon will likely play with Barbie. The fact that we can find toys that fit into our lifestyle are great options to have. Another great idea is a vet toy kit. My nephew recently received one like this and loves it. There are two options here: B. Pet Vet Toy Doctor Kit or Kidzlane Deluxe Pet Doctor Vet Kit.
And what farm kid wouldn't love a calf under the tree? Ok maybe not literally in your house, but you can't go wrong giving them a calf or animal to build their herd. Nora received a calf for her first New Years Day as we put the very first calf of our newly purchased herd into her name that year.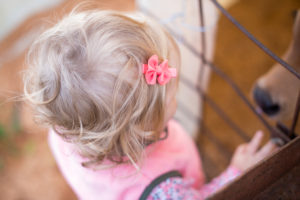 What are some of your favorite farm kid gifts that I forgot here? I will be needing ideas for the 18 years so give your ideas for me and others here!
I do have some affiliate links included in this blog post. A few quick disclaimers. I am not compensated by any of these companies for my reviews or suggestions. They don't even know I exist except that I spent money to buy their products and continue to recommend their products to friends and family! However, some of the links are affiliate links through Amazon. An affiliate link means if you purchase the item through the link I supply I may get a very small compensation from Amazon. Let's be honest I buy nearly everything from Amazon. I don't have time to shop so I am making it convenient for you by offering these links to the products, I am not doing it to make money.