This Christmas season we are overjoyed with the sparkling blue eyed, blonde haired two year old who stares at our tree in awe and our newest addition of the sweet baby boy we welcomed this fall. Our daughter is slowly learning the meaning of Christmas and we look forward to sharing that with her as time continues. It's not about Santa and the presents but instead the nativity scene and she is learning that via her own toy nativity scene and the Christmas books we read each day.
Every year I tend to think that Christmas comes a little too fast and with two little ones it certainly feels that the clock runs more quickly. Our tree is up, some of the cookies are baked, the food is bought and easy to prepare and the gifts are wrapped, now is the time to truly enjoy the Christmas season with our family.
While I have had to step away from the daily farm chores with two little ones and a new job, my husband and our farm crew continues to care for our cattle like we do everyday. A holiday changes very little in the terms of the care of our animals. Our animals require care 365 days a year and cows do not take a day off. The cows still need fed and milked, and the calves and heifers all need cared for. The barns need scraped and the parlor needs cleaned after milking. The milk needs picked up by our milker hauler and our cows still need bred. We often forget it's not just us working through the holidays but also those who work so closely with us to benefit our farm.
So from our family to yours I would like to wish you a Merry Christmas! God bless you this Christmas season and through the new year.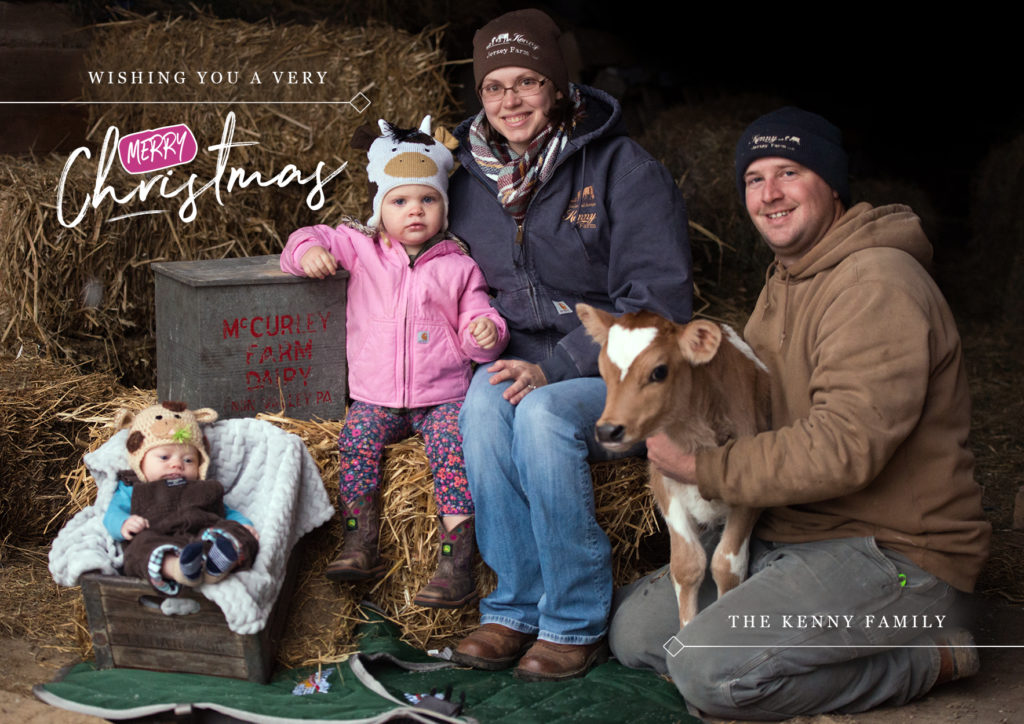 Photos courtesy of Elaina Eppinger Photography: http://www.elainaeppinger.com/