Well it turns out that Clayton, Nora and I have been keeping a BIG secret. It's not hard for Nora because she really doesn't say much and she doesn't understand the changes that are happening. We have kept this secret for nearly 16 weeks now (ok really only 12 weeks since we've known) but still it's been hard not to scream it from the mountain top.
WE ARE EXPECTING BABY #2 in September and I am 16 weeks pregnant. I am excited to share this journey of child 2 with you and hope you can understand as I might be slacking in the blog writing area of my life. I am busy feeling tired, growing this baby and chasing after our full of life 18 month old! Life is a bit crazy right now but I am enjoying every moment of it that I can! No we will not find out what the baby is, yes it is only one baby, and yes I will keep you up to date on this growing child.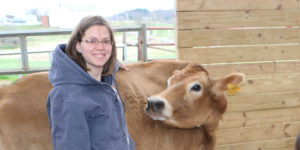 It's not just me that is expecting though, one of my favorite new cows, cow #120, Telegram (pictured with me above) is also expecting her second baby too. No I am not kidding. Telegram and I are due within one day of each other. You better bet that I am going to take advantage of this strange coincidence and follow along with both our pregnancies! I promise to start tomorrow by comparing our pregnancies.
Sincerely, Renée, Clayton, big sister Nora, big sister the dog Emory and impending baby! Oh and Telegram, I cannot forget about that impending mother-to-be!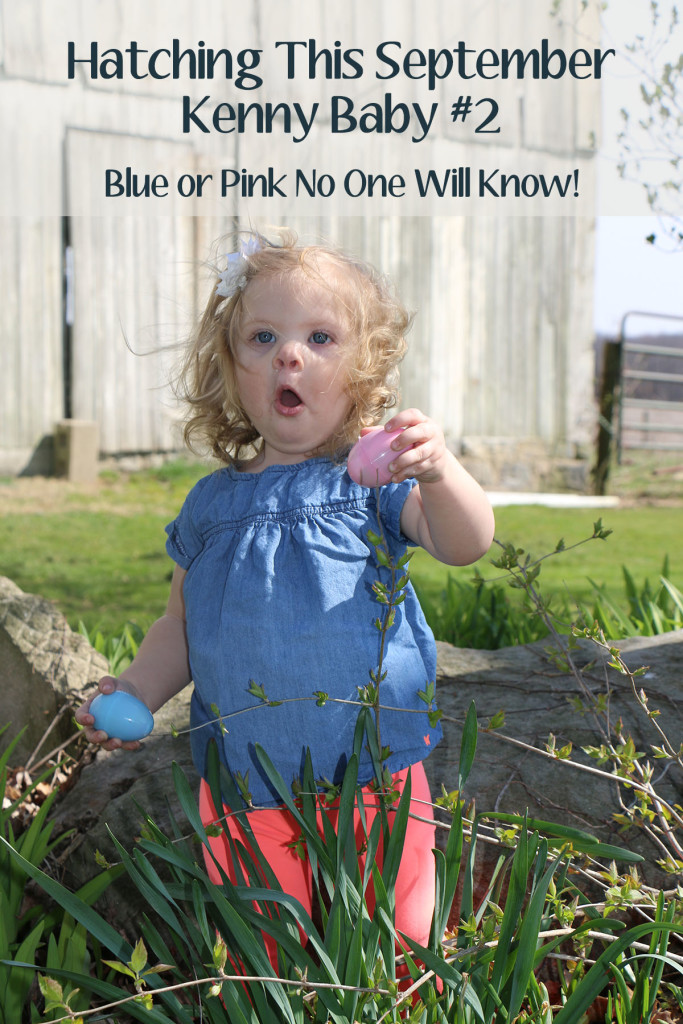 The feature photo for this blog post and the photo directly above are the two announcement photos
we used to announce to our family and friends on Easter Sunday that we were indeed expecting!